Welcome to the Joomla! User Group of Northern Virginia!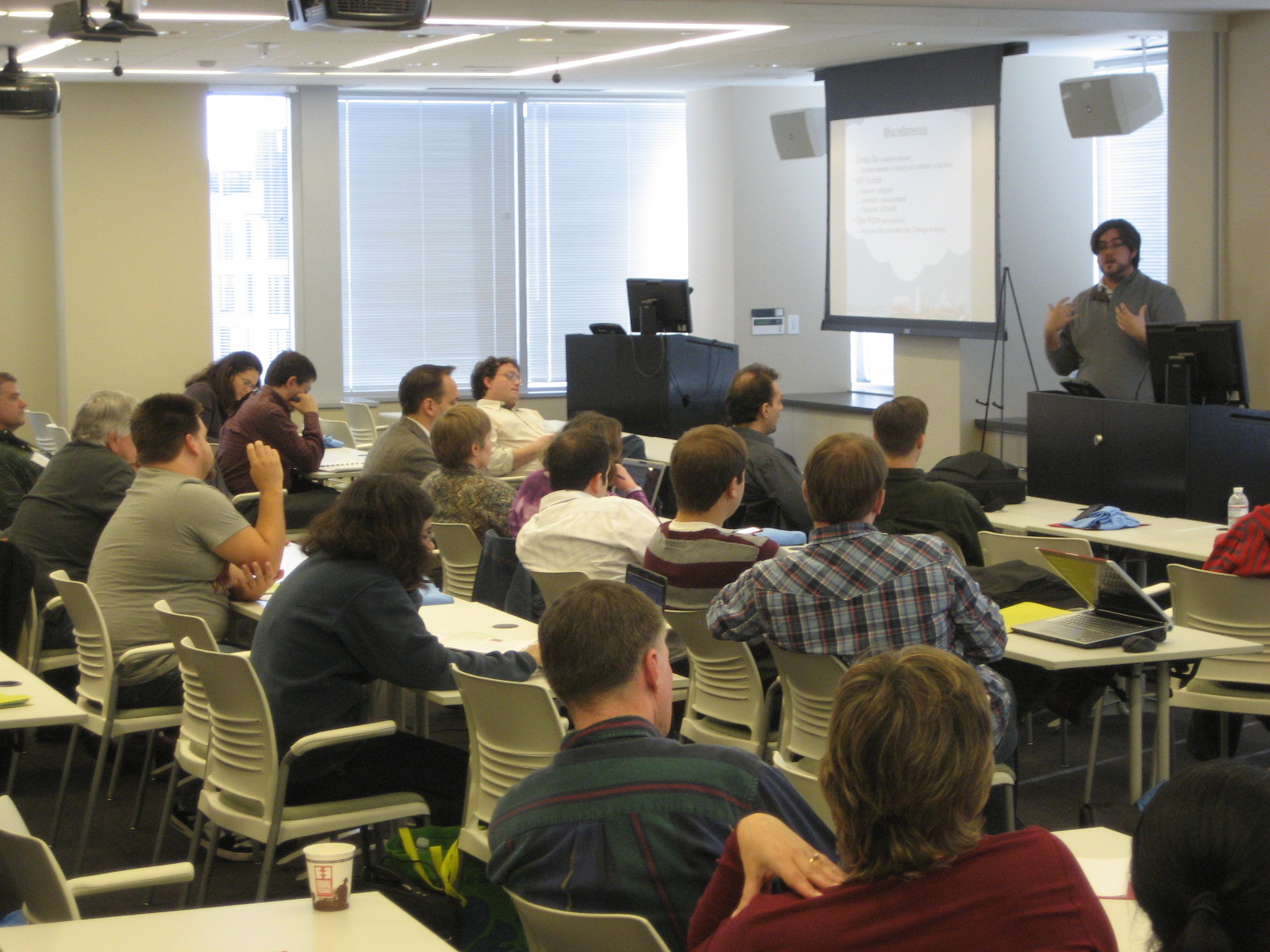 The Northern Virginia Joomla! Users Group has been meeting regularly since May, 2009. In 2010, we produced our first JoomlaDay in the Washington, DC Metro Area (featured in the photo on this page).
Our group consists of website and code developers, some of whom have been using Joomla!® for years and others who are just getting starting with it. So we cover the gamut of topics at our meetings; everything from getting your first Joomla! site up and running to serious topics such as security and customization. We have a really helpful, diverse group of Joomla! devotees, so come out and meet us!
Joomla! is a fabulous productivity tool for creating websites that are easy for users to keep up to date. There is a wealth of available extensions that will very likely accomplish what you are looking for without too much difficulty, and a very supportive community that will help you.
Membership is NOT RESTRICTED to the Northern Virginia and DC areas. We nearly always have a virtual connection so that you can participate even if you are not local.
We also use Meetup.com to announce our meetings, and have a Google Group to help get you answers to your questions.
We hope to see you soon!
The current officers:
This email address is being protected from spambots. You need JavaScript enabled to view it.

Bruce Scherzinger
Gene Crawford
Brian "Sully" Sullivan